Become the star in all areas of your life.
Own and share your gifts.
Create an impact in a significant way.
Vow never to stand on the Sidelines.
~ Sarah Eské ~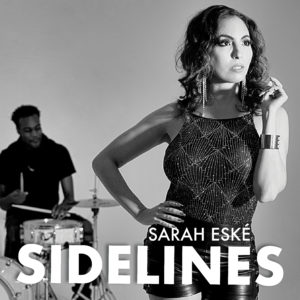 SIDELINES
VERSE 1
I'm done with waiting on the sidelines,
Its time for me to make a move,
Cos I've been standing still for a long time,
Holding on for answer from you,
PRE CHORUS
And I'm done, I'm done with this,
I wanted you to know,
I'm a prisoner of your kiss
It's time to let me go,
There's a voice inside my head,
Telling me that I'm a fool,
And I know to make a start,
I got to make an end to you.
CHORUS
Think once, blink twice and you miss it,
You gotta jump right in at the finish,
Why waste your time, when they scrolling the credits,
Life don't hang around so go get it
VERSE 2
I know that we never meant to fall apart,
But I've got to go, even though you holding a piece of my heart,
Cos we've been stuck so long in the same place,
And every second spent here, seems like its such a waste
BRIDGE
So I'm leaving and I don't think that I'll be back,
Cos I'm feeling that you just want to hold me back,
So I'm sorry but we both know that this is through,
And life's too short for me to waste it all with you.
---
Written by Duncan Adamson and Sarah Karkouch aka Sarah Eské
Mercury Artists | Element-80 Records Inc.